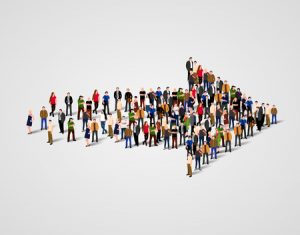 People are key to the success of most businesses.
In business today, the only constant is change. Yet research shows that most change efforts in business are unsuccessful due to an underestimation of the level of effort needed to support the change and inadequate investment in the people who carry it out. The companies that are able to transform and win are those that embrace the people levers.
In most organizations, HR is charged to ensure that they have the right structure with the right people, that they perform effectively, that they are managed and taken care of, and that their people are satisfied and stay. It's a significant feat and often HR is under-resourced or does not have the tools or experience to tackle what often is a business' most significant challenge.
The Bold Aspirations HR Consulting services include:
HR Strategy
Organizational Design
HR Processes (Recruiting, Performance Management, Training, Retention, Onboarding, Development)
Executive Team Alignment
Firm Governance
Change Management
Training and Development
Communications
Lumina psychometric tool for individuals and workshop for teams
 Lumina Select Recruiting Assessment and System
Every organization is different and so therefore, so is the work we do with each client. We begin with an assessment of your organization and needs and determine the best approach to enable you to achieve your goals.